At first, I want to begin this post to wish you a happy New Year!!! Lot of joy, love, peace and fun!!!!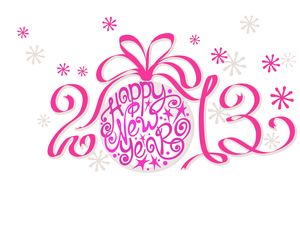 The first recipe of the year is a pizza with onion confit, and to be honest I was a little scared about the recipe because in terms of pizza, I'm very fussy!!! I love pizza but Italians with a very thin dough, and it's really difficult to find one really perfect but after lot of research, tests and arrangements, I found "my" perfect and now I never change, so try a new….????? But hey it is the goal of the game, discover, try to improve.... and especially not stay on its laurels, isn't it???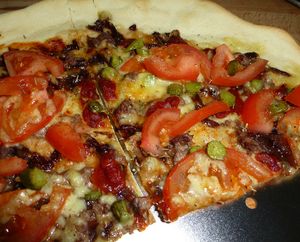 So I followed the recipe (almost), and I didn't regret, it was quite nice, I have to say I put just a little less yeast and I rolled the dough thinly than indicate in the original recipe (just my taste).
The onion confit was really very nice, it turns great, just perfect in the pizza and it's a keeper to use in different recipes, in different ways.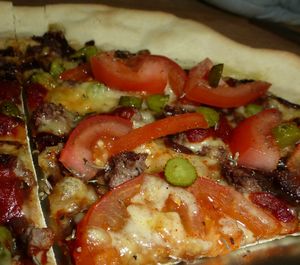 For the extra garnish, I let my imagination worked and selected ingredients usually less common in a pizza. I started to spread the onion confit, then minced meat, drops of tomato sauce, sliced gherkins, slices of tomatoes (I keep some for serving) and grated cheese. I baked 8/10 min. and before serving, I topped with remaining fresh slices of tomato and gherkins, and sprinkled with pinch of thyme.
Verdict: it was so good!!! I know I made few changes than the original recipe, but I enjoyed it, it's a kind of recipe you can "play" with it, and do what you like, and what you have in your fridge!!! For sure, I'll make it again!!!!
You will find the recipe on the blog of Paul: The Boy Can Bake. And of course in Dorie's book "Baking with Julia" p157. To see what the other members thought of the Pizza with Onion Confit, visit the BWJ website.