I LOVE limes. I like their fruity, tangy and beautiful floral aroma.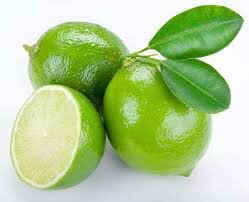 I wasn't a big limes accustomed, cause it wasn't easy to buy them, two reasons: not very common on our stalls and rather expensive. Since several years, it seems that, this lovely fruit democratizes!! And good for us!!!!!
So now, I never hesitate when I have the opportunity to use it!! And this Sunday is a good opportunity to prove it!!!
The recipe was quite easy and didn't require lots of ingredients!!
I halved the recipe, used a bundt cake pan, and reduced the lime glaze (it was a lot of sugar for me, and I want to taste the lime). Apart that, I carefully followed all the recipe and the advices of our chiefs!!!!
At first sight, the cake looks lovely, it gives a great impression!! And once in the mouth.... it's nice!!!!! We can really taste lime, it gives a beautiful aroma, and all the flavor of the cake. It's soft, a bit spongy... The pistachios give a little crunchy, to contrast with the cake, I didn't chopped them finely and I enjoyed it.
Finally, it's a good cake, probably not my favorite, but its airy lightness makes it a perfect dessert to finish a meal!!
Have a look to Baked Sunday Morning, to see what the other members thought about the Lime Angel Food Cake.