Whaoo!!! When I read that the recipe chosen for this week was a cheesecake, I was a little scared! I've never done it before!!! So it was a bit challenging this week!!!!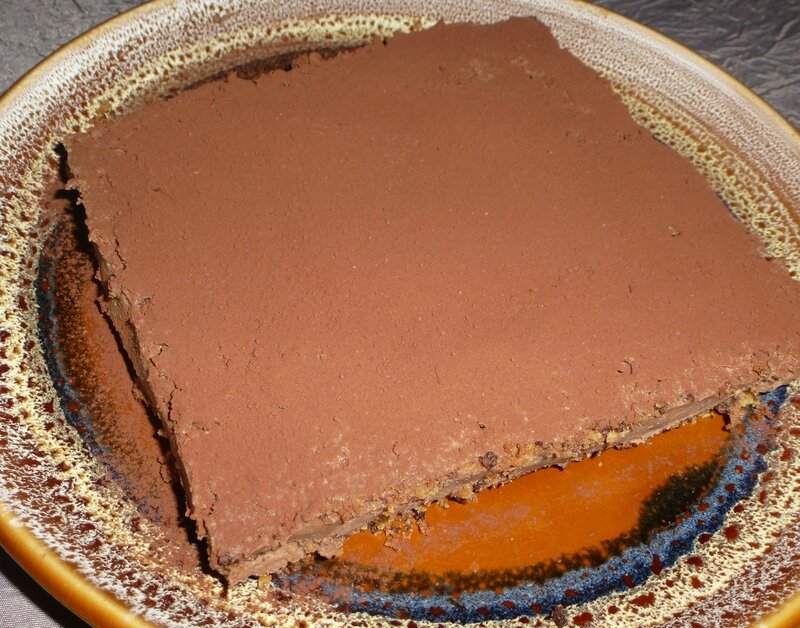 Let's go!!! It is written: "luscious", "chocolate", "creamy"… Lots of words very tempting not possible to resist longer!!
I decreased the recipe, for less servings (I used 1 egg, and adapted it for the other ingredients). For me, it serves 6…
The batter wasn't difficult, however the baking ask (me!!!) for a lot of attention!!!! I have some trouble with the "Bain Marie", it's quite difficult to control, I have to cook enough, not too much and not less, sometimes few minutes and you don't have the good result!!! You have to stop just when it set, but not firm. Anyway, it's not my favorite baking!!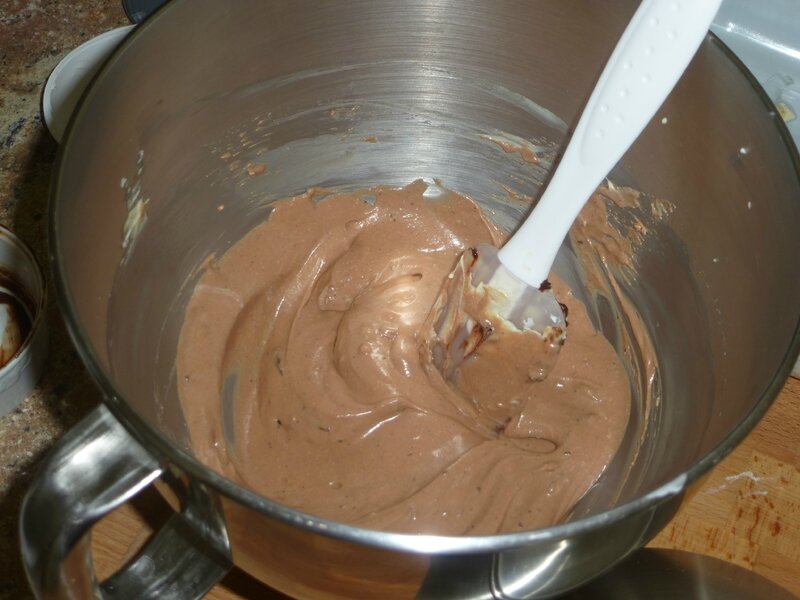 So when it was set (but not firm) and I can see some little "waves" when shaking lightly the pan, I stopped it and let it cool. After 1h, I had a doubt, I think it's overcooked (?????), "keep faith, keep faith!!!!!" Then, I finished the recipe (I used wonderful peanut butter/chocolate cookies (published soon) made just the day before) and put the cake in the fridge to chill for 24H. I certainly made it a little flatter than I should have ... (???)
Just before serving, I dusted the cake with cocoa powder, to have a nice uniform top. Verdict: it was Wonderful!!! And not overcooked, am I suffering of cook doubting???
The Chocolate-Mascarpone Cheesecake was very creamy, melting and chocolaty!!!!! A very addictive delight.I thought I made it too flat, but for my taste it's great and enough! And to be honest (serious and reasonable), it's undeniable that it shouldn't served in generous portions. And maybe, the temptation will call you for another piece.....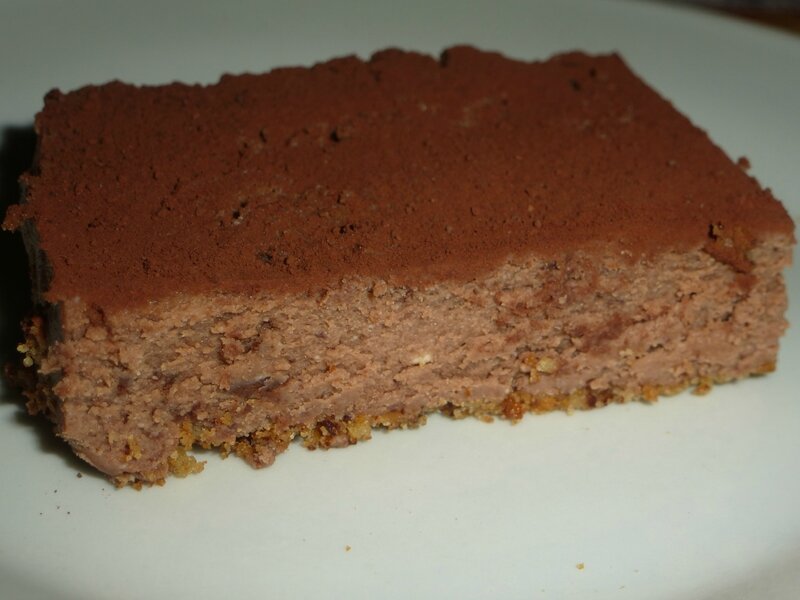 You will find the recipe in Dorie's book "Baking with Julia" p.256/258. To see what the other members thought of the Chocolate-Mascarpone Cheesecake visit the BWJ website.