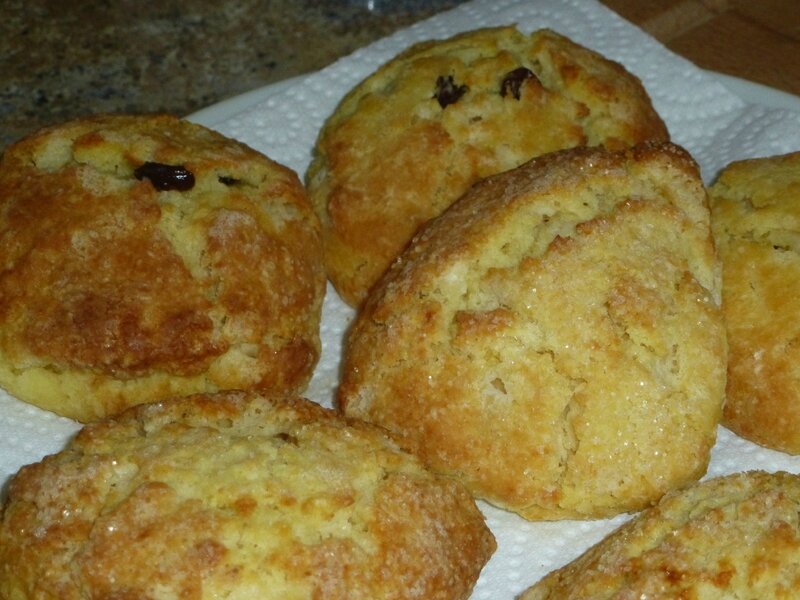 After the rich and creamy Chocolate-Mascarpone Cheesecake, the Buttermilk Scones were a kind of break, a lovely interlude.
The recipe was really easy and very quick, with just some ingredients, usual equipments, and a sleight of hand!!!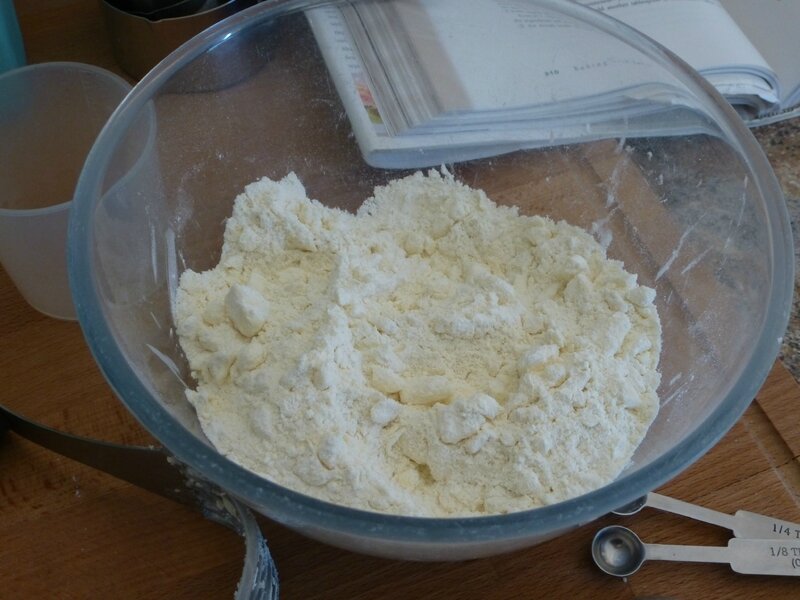 The result was nice, this recipe is one of the greatest that I have made. The outside of the scone is paper-thin and crisp and opens to an incredibly light, tender, and buttery crumb, maybe a bit buttery. To be 100% perfect, the next time, I will omit the melt butter, I think there is enough in the dough, and it doesn't need more. The result will be a little less buttery; it's just a matter of taste…
I made half in triangular classic way, and half with raisins. It's the kind of recipe you can play with it. It can be customized with different aromas and flavors (spices, "fleur d'oranger" (orange flower water), maple syrup, chocolate, peanut butter…) Combinations are infinite...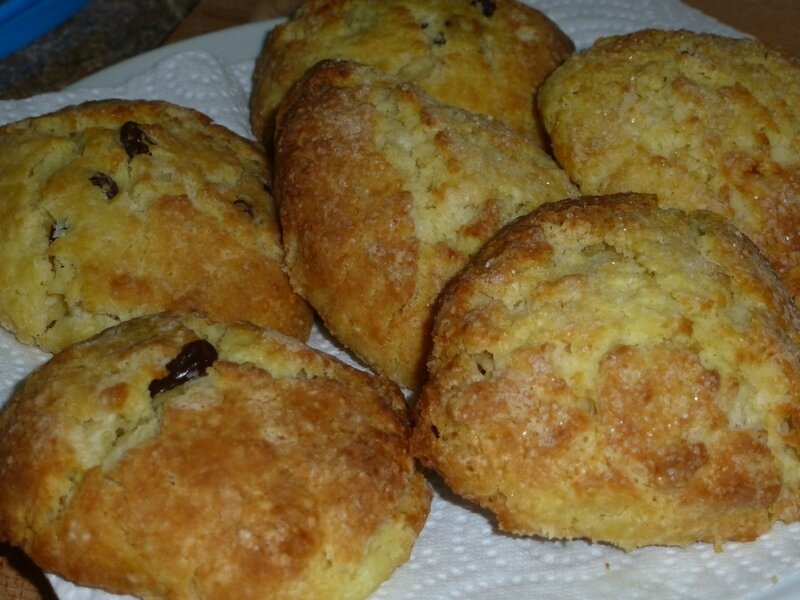 The Buttermilk Scones were perfect for a gourmet breakfast (or a nice tea-time), lightly toasted with an orange marmalade. Wonderful!!!
You will find the recipe in Dorie's book "Baking with Julia" p.210/211. To see what the other members thought of the Buttermilk Scones visit the BWJ website.