Whirligigs: just the name stop you to the recipe!!! Whirligigs, Whirligigs,… I can't stop to pronounce this very weird word (probably just fun for a French girl!!!).
In fact, unlike their name, these cookies aren't weird, they are just perfect. A lovely peanut butter flavor, due to the dough, and a nice strong taste of dark chocolate, due to the filling.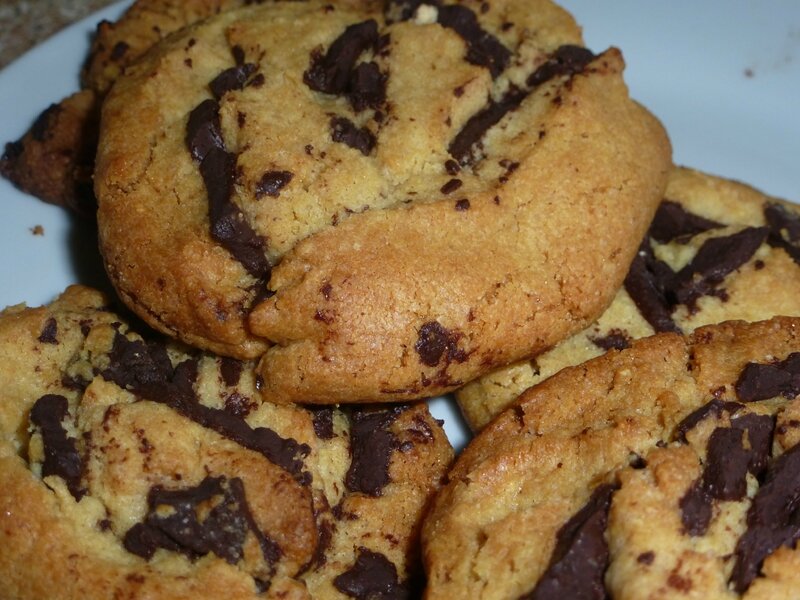 One thing, the dough is a bite difficult to roll once you spread the chocolate filling, it dried and cured very quickly… and it was the same to slice…
Otherwise, the recipe gives beautiful crunchy cookies, as it write in the Baked book: "dangerously addictive", take care….
I used this cookies as the cookie bases to the Chocolate-Mascarpone Cheesecake.
The next time, I think I'll try this recipe changing the chocolate filling and using jelly instead, it must be very delightful…
To see what the other members thought of the Peanut Butter Chocolate Whirligigs visit the Baked Sunday morning website.