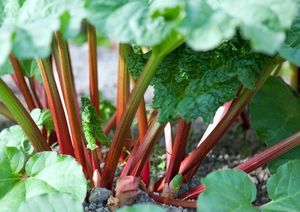 What a good pleasure to recover the first spring ingredients. It feel sun, the first flowers in the gardens, barbecues with friends…. And of course a multitude of divine fruits and vegetables!!!! So, rhubarb is on the honor this week for TWD, with the Fresh Rhubarb Upside-Down Baby Cakes.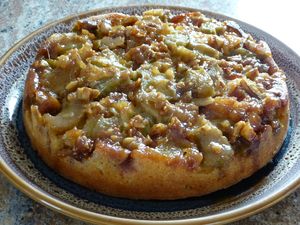 The recipe is fantastic, no real problem, all indications are given to make a wonderful result and to be a success! Just follow, and frankly you don't regret to have made this beautiful cake.
For my part, I substituted the crème fraîche by plain yogurt, and I made half of the recipe in an 8 inch round cake pan. The next time, I will use more fruits to give a bigger fruity version of this cake.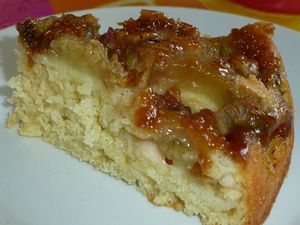 This recipe is (one more time) definitely a keeper, this is the kind that quickly becomes a classic, one of the cakes that we never get tired, which changes depending on the ingredients used. It can be making in all seasons with all fruits: walnuts and apples / pistachio and raspberry /.... a multitude of combinations to try urgently!!
You will find the recipe on the blog of Erin: When in Doubt…Leave it at 350. And of course in Dorie's book "Baking with Julia"p.244-246. To see what the other members thought of the Fresh Rhubarb Upside-Down Baby Cakes visit the BWJ website.