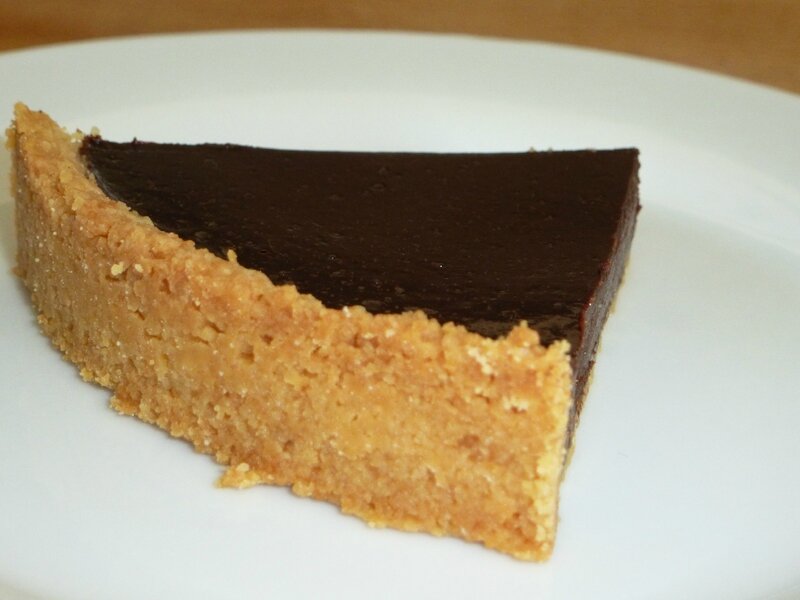 It's been a while that I follow the delicious adventures of the group' "Baked Sunday Mornings".
Lot of attractive recipes, so why let them go, and don't make them, in joining to this sweet sundays?
I made heaps recipes all over the days and weeks, but most time I forget to take pictures, and then this isn't the recipe chosen by the group. I was scared not having the time to make them. But I have to, it's my resolution for 2014: try to publish more, and by the way, it's so more fun and nicer to cook in group, isn't it?
So I run to buy the only copy of the Baked book ("Baked Elements") that I hadn't, and let's go!!!!
This tart is quite simple to make, you need just some usual ingredients.
But I have to say, I had some troubles with the pie crust. Instead of the pastry crust you typically see in tarts, this time it's a shortbread crumb crust. So I made them and used the classic shortbread (without fleur de sel) recipe of Baked Element, which are absolutely delicious on its own, but there probably to buttery to use in pie crust (much more than those bought in stores which are drier) cause when I start to bake the crust I had a butter flood in my oven!! and the crust seemed unwilling to cook!!! So no panic, no reason to fail this promising dessert, I used some paper towel to keep away the excess of butter and dried the crust….. ouffff!!! It seems to work….
The following has worked very well. According to my taste I really decreased the amount of whiskey, and I baked the tart only 18' cause it was set (there was no jiggle at all) and I noticed on the surface some kind of bubbles, I was scared to overbaked. But once I cut my tart all my doubts have vanished, I can see a very melty inside!!! I served with a scoop of vanilla ice-cream.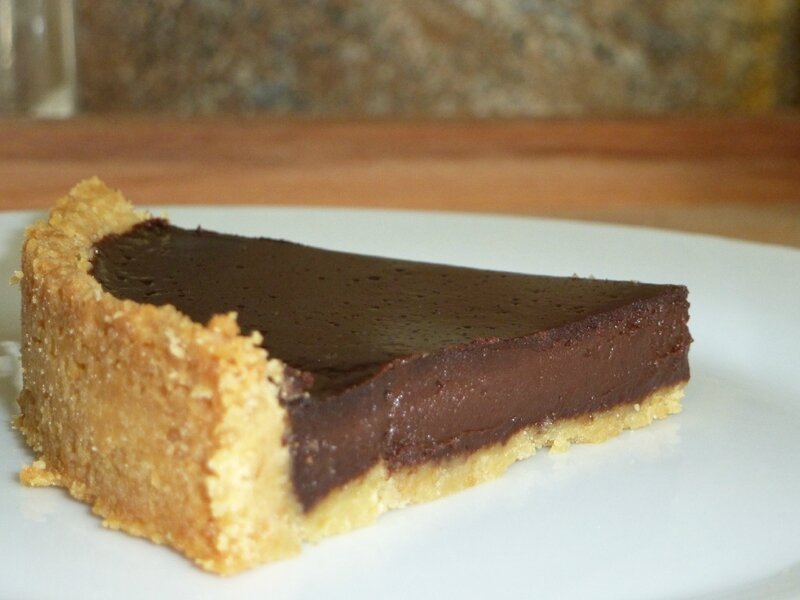 Despite these little crust problems (that no taster could not know…shhhhht!!!), it was a big hit!
And for sure, I'll make it again!!!!!!
Have a look to Baked Sunday Mornings, to see what the other members thought about the Chocolate Whiskey Tart with Whiskey Whipped Cream.